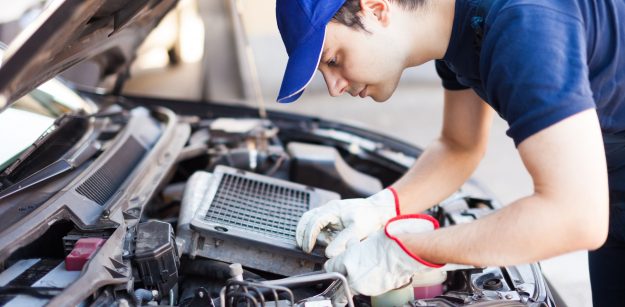 5 Simple Tips To Help You Successfully Buy Used Auto Parts
If your vehicle needs to be repaired, it can be a very good idea to buy used auto parts in Chicago, IL. Used auto parts are generally far less expensive than regular new parts, so this can be a great way to save a lot of money. In order to successfully buy the best used parts for your vehicle, there are a few things you should know. Here are five simple tips to help you successfully buy used auto parts in Chicago, IL.
Before you start looking for a place to buy used auto parts, it is important to know which parts you actually need. There are many different makes and models out there, and most vehicles require many different parts. It is very important that you know exactly which parts you need so that you don't end up buying the wrong thing. If it is possible, it is often a good idea to bring the old part with you when you go to purchase another, just so that you have something to compare. This can be a great way to help ensure that you find the right part for your vehicle.
The second important step to remember is to ask questions. You don't need to be a vehicle expert in order to buy parts of your vehicle, but you might need to ask some simple questions first. Don't worry about sounding uneducated or stupid because it doesn't matter anyway. You might feel dumb if you end up buying the wrong part, so make sure that you ask whatever questions you need to.
Another important thing to do when buying used auto parts in Chicago IL is to ask about the return policy. Hopefully you won't have to bring back a part, but it can sometimes happen. To avoid problems, find out about the return policy before you make the purchase. This way you know what to expect and you're not surprised with the policy later on.
For many situations, used parts are just as good as new ones. However, there are times when it might be better to buy new. As you consider the part that you need, make sure to keep this in mind. Is it something that can realistically be purchased used? Or would it be a better idea to buy it new? Used auto parts are definitely more affordable, so use this option when you can.
Once you have purchased a used auto part, make sure that you know how to put it in or on your vehicle. Again, don't be afraid to ask for help when you need it. If you are ready to learn more about our services and what we have to offer, contact our team at New Cats Auto Parts today at (773) 947-0500.