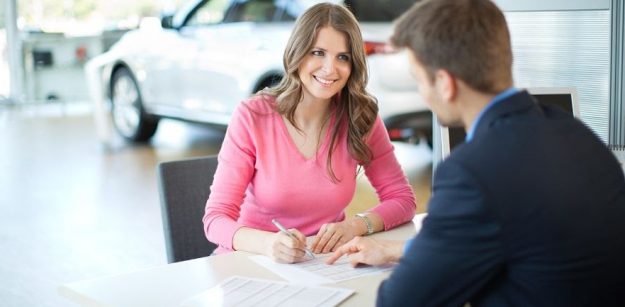 Are You Ready to Buy a Used Car from a Dealership in Southern Indiana?
Category Autos
/
Dec, 2020
Buying a used car is an excellent choice if you want to save money on your next car purchase. But buying used comes with a risk. Unlike brand new cars from Ford dealersin Sellersburg, IN, used cars vary in state and value, and identifying a good, roadworthy car is trickier than you think.
Technicians from a Ford dealership in Southern Indiana have some helpful tips for you. Before shopping around for a used car, do your homework and learn these vital pieces of information:
Origin – Where did the vehicle come from and who was the previous owner/s? The used car's origin will give you a clue to its current state. For instance, if it came from a coastal or snowy area, the chances of rust is high because of the high moisture content in the air.
Reason – Why did the previous owner decide to sell the used car? Was it involved in a collision? Was it flooded? Cars that were in an accident or soaked in flood likely have more serious damage than they appear from the outside.
Mileage – The standard mileage of a typical sedan per year is 10,000 miles. You can tell how old or worn down a used car is by its mileage. If its mileage doesn't match its age, that's a red flag. For instance, a 5-year old car with 70,000 miles on the odometer is not a good option.
Maintenance – Technicians from your local Ford dealership near Charlestown, IN suggest that a used car should have undergone maintenance and repair worth no more than 4% of the total ownership costs for it to be considered good-quality. If the previous owner has spent more than that, it's either the car was well cared for or constantly breaking down.
Why is pre-purchase inspection significant?
While it helps to know a thing or two about how to evaluate a used car before buying, there's nothing more reassuring than getting advice from a professional technician. After narrowing down your choices using the tips above, it's best to have a technician conduct a thorough pre-purchase inspection of your chosen vehicle, and for obvious reasons.
Technicians know more about cars than anyone else. They can identify and access areas in the used car that you can't or are unable to check. They can tell if the vehicle will cost more to repair than its actual worth.
You can ask a technician to perform a comprehensive inspection of the used car and provide you with a detailed report and recommendation. They charge a reasonable amount for their services–which is nothing compared to the information you can get and use to make a sound decision.
They can help you negotiate a fair price. With their vast knowledge and experience with cars, they can tell if the used vehicle is overpriced with one quick look.
A technician can also give you useful tips on how to take care of your vehicle and save on professional tune-up and repair.
Whether it's your first time buying a used car or your fifth, you shouldn't underestimate the risks involved in the process. Only trust a Ford dealership near Jefferson, IN with a good reputation, and don't think twice about hiring a professional to inspect the used vehicle you want to buy. For more helpful tips about car buying and car maintenance, check out Jim O'neal Ford.