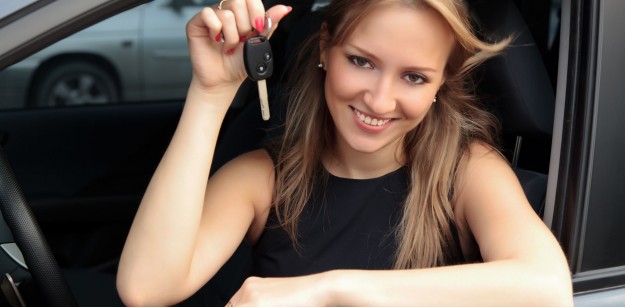 How Can You Finance Your Purchase?
Financing is the last step between finding a vehicle you love and driving that vehicle down the streets of Shoreline. While getting auto loans with bad credit can be challenging, local banks and auto dealerships have many solutions that can help you get the finances you need. In an auto loan, the lender gives the borrower "principal," or money that will be used to purchase the vehicle, with the vehicle set as collateral. It's a great way to get you into the car of your dreams, and there are two main ways to make it happen.
The Direct Approach: Financing Through a Bank
Banks can offer options for finding auto loans with bad credit. A direct loan is given directly from a bank to a borrower. When considering taking out a direct auto loan, it's good to research a variety of different banks, as each will have varying amounts available to lend, offer different interest rates (which also vary based on repayment period,) interest rates, and options or workarounds in the case of bad credit. Car loans are also to be repaid before the car loses its value, as the bank's ability to use the car as collateral is dependent on the car's worth. Therefore the older the car is the shorter the repayment period tends to be, or the less likely the bank will even finance the vehicle at all. Those with bad credit who need auto loans in Shoreline will find that banks are more likely to offer financing if someone with very good credit co-signs the loan. This can be a risky endeavor for the co-signer, since if you default on the loan, they are then liable for it and must pay it in full. Once you have found a bank willing to finance your purchase, you can get a pre-qualification letter stating the likelihood of your loan being approved, as well as the terms of that loan.
The Indirect Approach: Financing Through The Dealership
Good credit? Bad credit? Auto loans in Shoreline are a breeze either way!
An indirect loan is a loan set up by an auto dealership and given to you. Typically, you'll tell the dealership which vehicle you're interested in purchasing, and they will work with a specific network of banks, credit unions, and other financial institutions to find a financing plan that works for you. Once all terms are agreed upon, you'll then borrow from the chosen institution and receive your vehicle. This process saves a lot of time and headache, as it allows you to avoid the tedious process of checking multiple banks and get a loan from a single source. If this method is the best option for you, check out the finance section of Richscarcorner, where you'll find everything you need to start financing your next car!