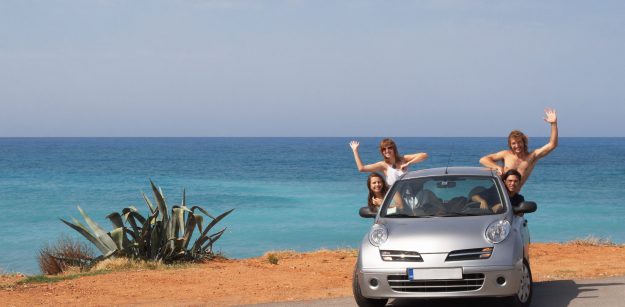 The Top Reasons to Purchase a Nissan Rogue
Most drivers in the Newark, NJ, area spend time researching online when purchasing a new car. They check safety reports, fuel economy ratings, and even feedback from past and current owners of the specific make and model.
While research and feedback reviews are helpful and even beneficial, getting out and actually test driving a vehicle is also important. Once drivers in the Newark, NJ, area sit behind the wheel and drive the vehicle through traffic or on surrounding highways, they truly appreciate the vehicle's handling and maneuverability.
One of the top small-sized SUVs on the market today is the Nissan Rogue in Newark, NJ. This is a sporty yet durable vehicle, offering significant cargo space, lots of passenger room, and top safety and driver assist features.
There are several reasons why owners recommend the Nissan Rogue as a new or used vehicle. Here are the top factors that set this SUV apart from others in the same class:
• Comfort – the Rogue offers a generous cabin and lots of leg and headspace for passengers.
• Cargo space – with the back seat folded down, the Rogue offers 70 cubic feet, with the seat up for passengers, it provides just over 39 cubic feet.
• Safety and driver assist features – this is one of the vehicles that offers a wide range of driver assist and safety features on all trim levels. Driver aids help with lane-monitoring, brake assist, and automated cruise control.
• Infotainment and sound system – as you would expect, the Nissan Rogue in Newark, NJ offers a top of the line sound and infotainment system.
Other factors to consider include reliability, great fuel economy, and a quiet, smooth ride.