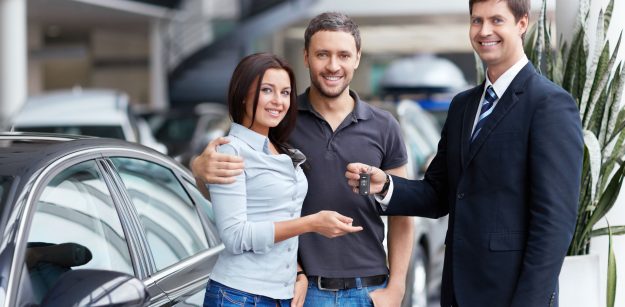 A Closer Look At The Chevrolet Spark
One of the advantages of buying a new vehicle from a Chevy dealership in Wichita, KS, is the ability to compare compact cars, sedans, SUVs, and small to full-sized trucks all in one location.
One of the new additions to the Chevrolet lineup is the Spark. This is not another SUV. Instead, the Spark is a small crossover vehicle that features a hatchback for easy loading and unloading. The design of this crossover makes it fun to drive, offers nimble handling in high traffic situations, and also offers exceptional fuel economy both in the city as well as out on the highway.
Something Different
Drivers in Wichita, KS, looking for a manual transmission will appreciate this option in the Spark. There is also the option to upgrade to the continually variable automatic transmission, which is available in the upper trim levels. This is a very moderately priced vehicle, making it a great second car, commuter vehicle, or as a new car for kids going to college.
The Interior
While the Chevrolet Spark in Wichita, KS is a subcompact, the interior is well-designed and uses quality materials and extra touches throughout the cabin. Look for heated front seats, lots of storage cubbies, and a well-designed central console for front row storage.
The Spark also comes with a standard 7.0-inch infotainment center and touchscreen. Wi-Fi hotspot, Android Auto, and Apple CarPlay come with the vehicle. Driver-assist features including available rear parking sensors, lane-departure warning systems, and forward collision and emergency braking.
If you have not had the chance to take a closer look at the Chevrolet Spark, visit your Chevy dealership today and check it out.