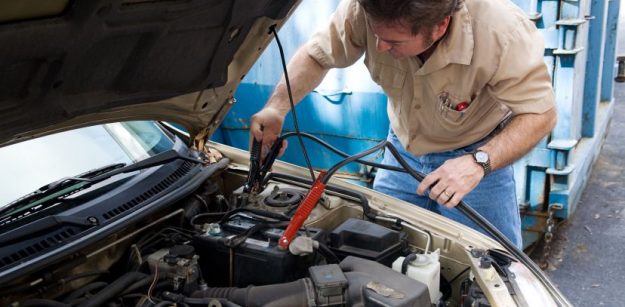 AA Affordable Auto Repair & Towing: A 24 Hour Tow Company!
Are you based in Freehold NJ or the neighboring towns of Marlboro, Jackson, or Englishtown? If you indicated in the positive, you should know about the best car tow service in the area. Not only will you have 24/7 towing service, but also locksmith services, vehicle repair, and more.
The Importance of 24-Hour Towing
At AA Affordable Auto Repair & Towing, we are interested in providing the best service to the residents of our great county. That's why we go above and beyond to ensure every one of your needs is met. With our 24-hour towing, you'll never again have to worry about dialing up multiple companies, hoping one of them will answer. We'll be here no matter when you run into trouble.
Emergency Locksmith Service
Another situation that can be frustrating is locking your keys in your vehicle. This is something that always seems to occur at the worst possible moment. You may be late for a job interview and need someone to help you immediately. Our locksmith services are available at all times of the day, and we have a 15-minute average response time. That means we can get there quickly and help you out, so you can be on your way.
Auto Repair Services
AA Affordable Auto Repair isn't only a tow company. We also offer auto repair provided by certified service technicians. Each worker is experienced and thoroughly trained to provide the best possible service to you. We are AA approved and every technician is ASE certified. We are also proud to specialize in service and repair for import cars.
Vehicle Maintenance
Our engine maintenance program will give you reassurance that your car is running the way that it should be. We will look over the car for any problems first. After that, a technician will top up or change fluids, service the engine, and more. Filters will be changed out and brake fluid will be looked at to ensure it's at the proper level for the best performance of the brakes. There are many more aspects of engine maintenance, each of which we will provide for you as needed.
AA Affordable Auto Repair & Towing offers car repair, vehicle towing, locksmith services, and more. If you are looking for an experienced auto mechanic business in the area, get in touch.
Like us on Facebook for more information!