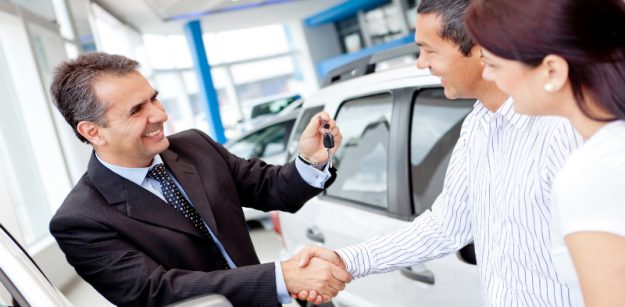 Finding a Vehicle to Serve Your Growing Business
Do you operate a business out of your home? Maybe you own a business that requires you to travel to different locales or even deliver your products to customers. If so, consider looking at the Ford Flex in Burbank. The Ford Flex is an ideal choice for a business owner such as a caterer, interior decorator, disc jockey or another individual who has to travel a lot as part of the work. Look at three reasons why the Ford Flex is an ideal selection for someone with a business that keeps them on the road.
Hauling Inventory to Customers
If you own a catering business, the Ford Flex has the space to haul boxes of supplies, pans of food, containers of drinks and more to an event. If you're catering a big event, you need the space for all of your items, so you can get everything delivered in one trip. Regardless of the type of business you own, this vehicle gives you the space you need to deliver items with efficiency.
Hauling Equipment
Maybe you're a DJ who works wedding receptions on the weekends. If so, you have speakers, a turntable, CDs, albums or other items to transport to the venue so you can do your work. Check out the Ford Flex in Burbank and you'll find a vehicle with plenty of room for your DJ equipment and supplies.
Making a Favorable Impression
No matter what type of business you own, you want to make a favorable impression especially when going to interview with potential clients. A Ford Flex has a sporty, stylish look that can contribute to your professional image.