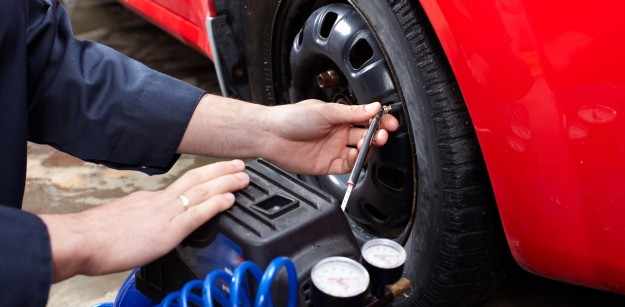 The Ford Edge began in production since 2006, making it one of the newer models in Ford's lineup. It is a midsize crossover and is one of Ford's top-selling vehicles. This is because of an attractive starting price and good base trim package. So, how does the 2017 model year hold up? Should you buy a Ford Edge in Wheeling?
Configurations
The Ford Edge comes in several different configurations. It has three different engine options and a six-speed automatic transmission. The transmission also offers a manual shift mode for those who want to ability to shift when they want, rather than when the computer decides to. The engines offered are the 2.0L turbocharged four-cylinder making 245hp as the base engine, a 3.5L V6 making 280hp and the flagship engine, the Ecoboost 2.7L V6 making 315hp. This engine is only available on the Sport model, however.
Standard the Ford Edge is a front wheel drive vehicle, but it is also available with optional all-wheel drive. While the Edge does not offer a part-time 4×4 option, the all-wheel drive should keep most drivers happy. This will be a great option if you live in an area with heavy snow and ice during the winter.
Size
The Ford Edge is something of an oddity in the midsize market. It is larger than other two-row crossovers but still smaller and easier to maneuver than larger SUVs like Ford's own Explorer. There is ample storage space behind the rear seat which can also be laid flat to increase storage space even more. Headroom is also not going to be an issue. The Edge offers more headroom for passengers in the front and rear seats more headroom that most similarly sized SUVs.
The Ford Edge may not have been around as long as some of their other models, but it has already carved out a place in the market for itself. It is larger than other crossovers in its class but still offers great fuel economy. It also has a substantial amount of cargo room and would be a good buy for anyone wanting a new SUV.
If you are looking for a Ford Edge in Wheeling, then check out Arlington Heights Ford. You can check their inventory at http://www.ahford.net.