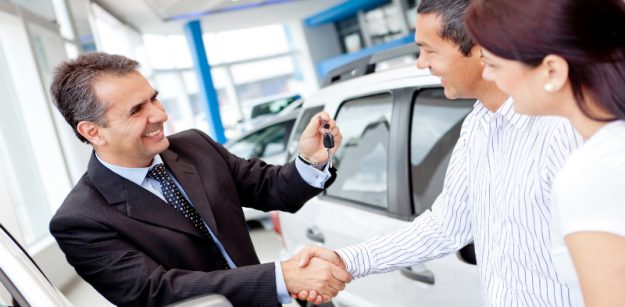 Myths About Buying a Pre-Owned Car
According to the findings from a recent study, the average cost of a new car is slightly over $35,000. That's the reason it's a good idea to consider purchasing a pre-owned vehicle.
If you're like many car buyers, you may have a few misconceptions about pre-owned cars. That's understandable. Let's explore a few myths about buying a pre-owned car.
Myth #1: Pre-owned cars are lemons.
In many instances, a pre-owned car can be as reliable as a new vehicle. This is especially true if you select a brand and model that is known for reliability.
A good way to get assurance about your vehicle purchase is to review the car's vehicle history report. This report can provide information about fire damage, flood damage and accidents.
Myth #2: Pre-owned cars aren't good investments.
As soon as you purchase a new car and take it off the lot, it loses its value. Depending on the make and model of the car, you can expect the car to depreciate by at least 20 percent during the first year.
Although pre-owned vehicles depreciate in value, they depreciate at a slower rate. Buying a pre-owned vehicle with low mileage and modern features offers a good investment.
Myth #3: Pre-owned vehicles don't come with a warranty.
When you purchase a vehicle from our pre-owned Ford dealer in Orland Park, your vehicle will come with a warranty. In fact, many pre-owned vehicle warranties are just as good as warranties for new cars. To learn about our warranty programs, contact our dealer.
Looking for a pre-owned Ford dealer Orland Park residents trust? At Hawk Ford of Oak Lawn, we have a sizable inventory of pre-owned vehicles in a variety of makes, models and styles. To see our current inventory of vehicles, visit Hawk Ford of Oak Lawn today.