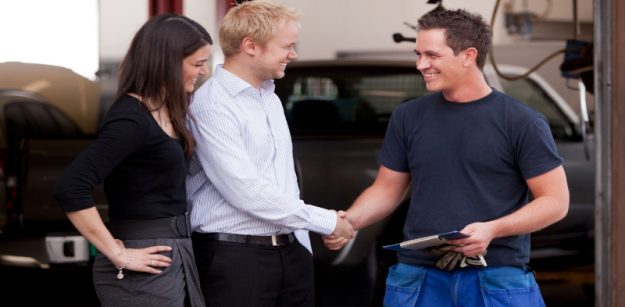 Questions to Consider Before Buying a Vehicle
There are a lot of questions to consider when you're thinking about buying a new or preowned car. Of course, you want to find a reliable car that'll last for years without much maintenance. But, you also want to find one that meets the needs of your family and can serve your traveling habits. Consider a few questions to ask as you evaluate a car or truck that appeals to you.
What is the History of the Car?
Look into the history of a vehicle before considering it. You want to make sure it hasn't been in any wrecks or suffered any serious damage before you make your final decision. At Ford in Buffalo Grove, you'll be assisted in finding out the history of a pre-owned car or truck.
What is the Gas Mileage of the Car?
Check out the gas mileage of any car you're interested in at Ford in Buffalo Grove. Getting a car that is fuel efficient can save you money no matter what the price is on the sign at the gas station. Plus, when it's time to sell your car, its excellent gas mileage can be another selling point on the list.
How Long Do You Plan to Keep It?
Maybe you plan to expand your family. If so, you may want to get a car that's bigger than what you need at the moment. You may want to get one that seats several more people than you have in your family right now. Looking into the future is a good idea when buying a car.
So, are you in the market for a new or preowned car? Visit Arlington Heights Ford at AHFord.net to find out more about the inventory available today.