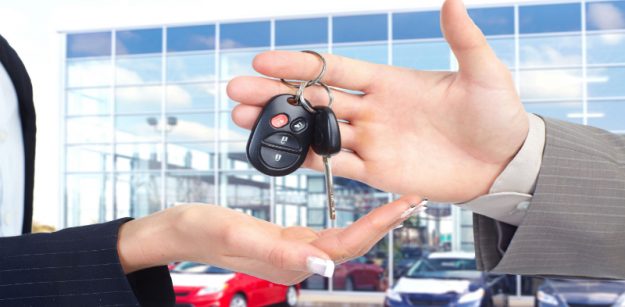 Using Financial Tools To Buy Your Next Vehicle
Hawk Ford is a premier Ford dealer in Wayne. As part of the hustle and bustle of the online world, we've learned a thing or two about how technology can make life easier for our customers. The financial aspects of buying a vehicle are often the most burdensome to buyers. What you want and what you can afford might be a world apart. That doesn't mean you can't get a realistic idea of whether or not you can own that brand new vehicle you have your eye on. The technology of our financial tools can help.
Financial tools online
When you're looking for a brand new vehicle, your first thought is usually, "Can I afford this?" You might want it, but only a realistic estimate of your financial situation helps you determine whether to even request a quote. Our financial tools are fantastic at helping customers save time by showing them models that are suited to their budget.
Credit is another snag to our customers. If you're going to finance, you can use the credit estimator to estimate what your credit score might be in the range of. This helps you eliminate vehicles that you simply can't afford to finance. And the pre-approval process is perhaps the best way to gauge whether or not you can afford to buy. If you get pre-approved for financing and already know how much you have to put down on a vehicle, our pre-approval for a certain amount can definitely help you up your chances of owning a dream vehicle.
You can use any of these tools at Hawk Ford's website. Not only are they easy to spot on the site, they're extremely easy to use and helpful to customers who need a realistic financial assessment before they start to seriously shop for vehicles. Try these tools out at Hawk Ford, your Ford dealer in Wayne, today!